Let's chat about list building, more specifically why the heck you need to build a list in the first place. It doesn't matter what form your online footprint takes – whether it's blogging, creating video content, running an online store or growing a social media presence – any online business can benefit from having a list and focusing on growing your subscriber base, your 'tribe.'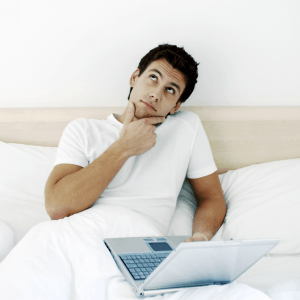 What makes an email list so special?
A list gives you a chance to talk directly to your audience. You don't have to wait for them to come to your blog or login into Instagram to see your content, your message, and your offers. Instead, you get to go to them and hang out in their email inbox.
While blog posts, videos, and social media posts lend themselves to talking to your entire audience at once, email, even when you're writing an email to a larger list, allows you to talk to each reader individually. While your blog posts for example are written to a whole segment of your audience, you can sound more personal and personable with your list.
Most importantly, email marketing converts better than any other form of marketing and it's the main reason why all your other marketing efforts should focus on growing and expanding your list. In other words, the list allows you to make a living from your online business.
I'm certain that you've heard the saying, "the money is in the list." I know I've heard it, many times.
An email list is also a safety net. Things happen. Facebook decides to close down your account, your website may get hacked and a lot of the content lost, search engines may one day decide they no longer love you and stop sending you free traffic.
Remember the days of Squidoo?
Murphy's Law holds true, even on the web. Anything that can go wrong will eventually go wrong. But if you've focused on building a list, you always have a way to recover.
Another plus is that you have the opportunity to get to know your readers better. You can build a relationship with them through the daily or weekly emails you send to them (as well as their replies).
You start to build trust with your audience. Why is that important? Because once you have earned that trust, they will gladly take you up on the offers you send them via email.
Now, provided you treat your list well and share great stuff, list building is a sustainable business model. You can make offers for things they want and need over and over again.
So, let's answer the question, Do you need a list? Yes! Absolutely yes. Start building your list today.
Once you start building your list, you will need an autoresponder. It's an essential tool for building your list. I use Aweber for my autoresponder. Aweber is easy to use and the support is second to none. Check them out and click the banner below.